3 Colorado Deck Building Trends You Should Know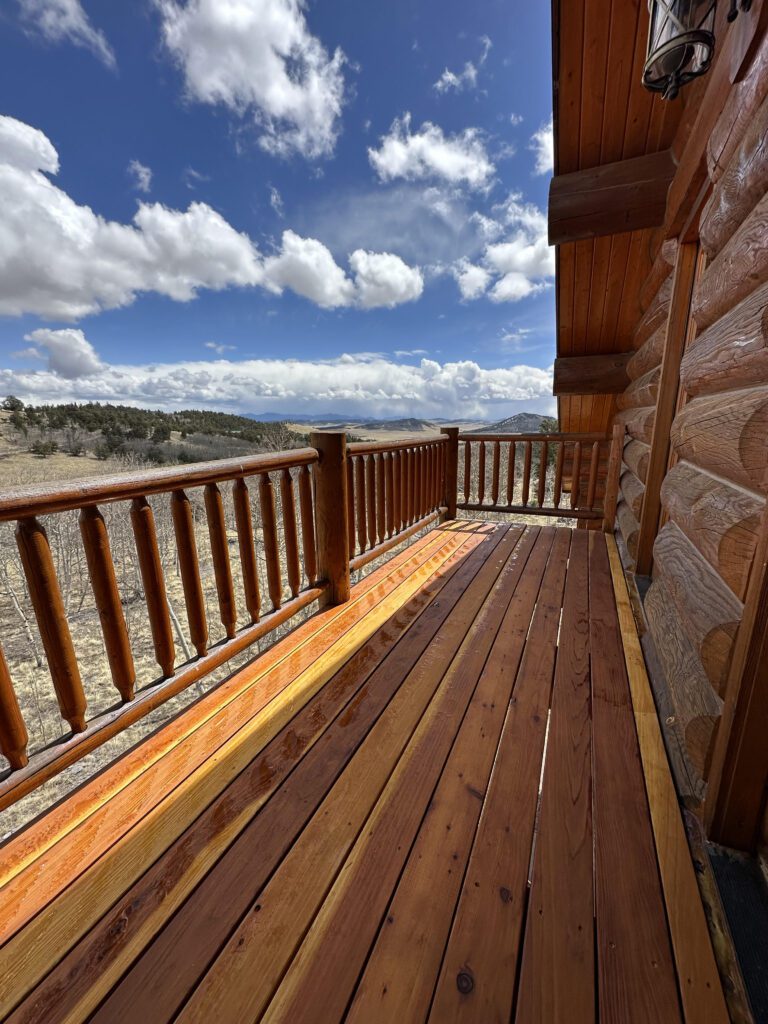 Deck living is truly part of the Colorado lifestyle. Whether you're soaking in the majestic mountain views, basking in the summer sun, or enjoying an alfresco dinner under the stars, decks add a unique dimension to your home. If you're thinking about renovating an existing deck or embarking on a new deck build, it's crucial to stay on top of the latest trends to ensure a seamless blend of comfort, aesthetics, and function. Let's explore three Colorado deck building trends making waves in 2023.
Composite Decking
As more Colorado homeowners seek sustainable and low-maintenance solutions, composite decking is one of the Colorado deck building trends that has become increasingly popular. Unlike traditional wood, composite decking is a blend of wood fibers and recycled plastics, making it an eco-friendly choice.
But the benefits of composite decking don't stop at its green credentials. This decking material is highly durable, resisting fading, staining, and decay, attributes that are ideal for Colorado's varied climate. Its low-maintenance nature – no need for yearly staining or sealing – is an attractive feature for homeowners who'd rather spend time enjoying their deck than maintaining it.
Despite being synthetic, composite decking mimics the aesthetic appeal of natural wood without the susceptibility to Colorado's high altitude sun or harsh winter weather. You'll find it available in a wide range of colors and textures, making it easy to match your home's exterior and landscape design.
Integrated Lighting
Another one of Colorado deck building trends gaining significant traction in Colorado is integrated lighting. Not only does it extend the usability of your deck into the night, but it also adds an element of safety and sets a warm, inviting atmosphere for your outdoor space.
In the realm of integrated lighting, there's an impressive variety of options that can cater to any deck design or personal preference. Recessed deck lights can subtly illuminate steps, preventing tripping hazards, while post and rail lighting can beautifully outline the perimeter of the deck. Under-table lighting or string lights can add a whimsical, festive touch, perfect for those Colorado evening gatherings with friends and family.
Outdoor Kitchens and Fire Features
In Colorado, we love our outdoors and don't let the changing seasons stop us from enjoying our decks. This has led to a growing trend of incorporating outdoor kitchens and fire features in deck designs.
An outdoor kitchen can range from a simple built-in BBQ area to a full-fledged kitchen with appliances, storage, and prep areas. Imagine the convenience and enjoyment of preparing your meal outdoors while entertaining your guests in the fresh Colorado air.
Adding a fire pit or an outdoor fireplace has become equally popular. A fire feature provides warmth during cooler evenings, extending the usability of your deck into the colder months. It also creates a cozy ambiance, perfect for relaxing or gathering with family and friends.
As deck living continues to evolve, staying on top of the latest trends will ensure your outdoor space is both modern and functional. Remember, a well-designed deck not only enhances your home's aesthetic appeal but also its value. So, whether you opt for the low-maintenance convenience of composite decking, the dynamic functionality of a multilevel deck, or the all-season enjoyment offered by outdoor kitchens and fire features, these Colorado deck building trends will elevate your outdoor living experience. Choose a professional Colorado deck builder who can bring these trends to life, creating a deck that suits your lifestyle and enhances your home for years to come.